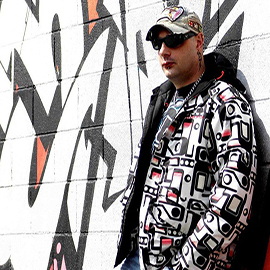 Axeldj
Alessandro Termine, aka Axeldj,
is an Italian DJ Producer who lives in Berlin.
He has always been passionate about music, his taste for electronic music prevailed over everything else.
In love with electronic music he carefully chooses the sounds in all his productions and the best music in all his sets,
focusing on elegant grooves and rhythms and mixes with the utmost technique.
He plays TECHNO and Minimal-Techno very powerful, progressive sessions, with great harmony is his style that precedes him.
He found his Sound in Berlin and in 2012 he entered the world of production, starting his training as a music producer.
In 2018 he created his own Records Label
"Digital Wave Records",
whose goal is to support new talents of national and international electronic music.
AXELDJ today, with the experience and constant passion that accompany it, continues to play and experiment every day with the aim of finding its sound and its style to differentiate itself in the Techno scene.

Last EP
Axeldj - Impact
Signed Digital Wave Records
/ RELEASES